PACO MONTALVO
SOUL OF THE FLAMENCO VIOLIN
FROM CLASSICAL TO FLAMENCO
After more than a decade thrilling of exciting hundreds of thousands of people around the world, the youngest violinist to make a 21st century debut in the main hall of the Carnegie Hall in New York, is considered one of the best masters of this century according to international critics, becoming an innovative phenomenon, as the world's leading representative of the flamenco violin.
Creator of the flamenco violin
as a main voice
1.00.000 followers worldwide
within social networks
45 million views
of his music and videos displayed on the Internet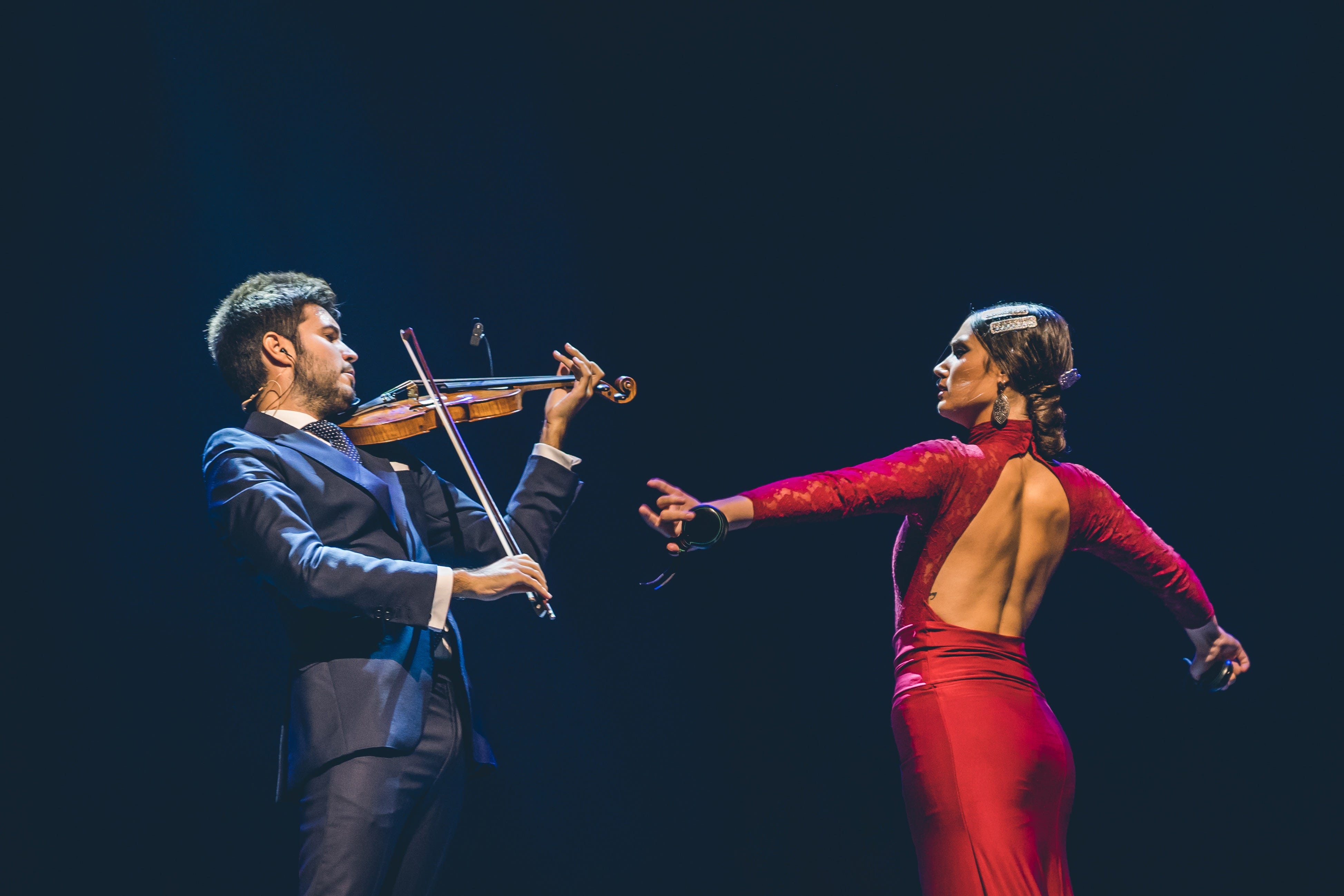 Unique show in the world
At the age of 18, Paco Montalvo became the youngest violinist to make a 21st century debut in the main hall of Carnegie Hall of New York, with a virtuoso and remembered performance of the Paganini's "1st Concerto for violin". Since then the international critics consider him to be as one of the most outstanding maestros of the world and the best Spanish violinist. He has obtained great success in multitudinous concerts such as in the Santa Lucia Festival in Mexico, an event that attracts every year more than 200,000 people, performing the closing concert at the "Explanada de los Heroes" in Monterrey for 18,000 people. Likewise, at the Roman Coliseum in Arles, (France) in front of 15,000 people, at the Plaza de las Tendillas in Cordoba for 10,000 people at the Festival "La Noche Blanca", or at the Auditorio Rocio Jurado in Seville with a capacity of 4,000 people.
The Flamenco Violin
The flamenco violin is a new interpretative style, created by Paco Montalvo: he brings new tecnic highlights into the violin on its leading role in flamenco music. Now the violin becomes the leading voice of flamenco offering an unprecedented new artistic vision with original versions of Paco de Lucía, Falla, Sarasate, Granados, Tárrega and Albéniz masterpieces, as well as contemporary artists of Spanish music like Alejandro Sanz. Moreover, his musical arrangement include popular flamenco songs and peculiar and universal masterpieces like "My Way" of Frank Sinatra.


"Soul of the flamenco violin" remember his first CD; reflecting his flamenco roots and based on an innovative touch, the voice of the violin sings in traditional flamenco styles and fresh harmonic coloratura, reaching international recognition. Through his 1660 Nicolò Amati instrument, Paco Montalvo expresses emotions that up until now were reserved for the canto and the flamenco concert guitar.

"For me Paco Montalvo is the Voice of the Flamenco Violin: he is the 'Camarón' of the violin!, the ability of his fingers is amazing, but what I never thought was that anyone could make an instrument sing so true and wonderfully. Listening to Paco Montalvo made me remember the emotion that was awakened in me by the greatest flamenco singer, El Camarón!" El Pele